Restorative Dentistry in Guelph
---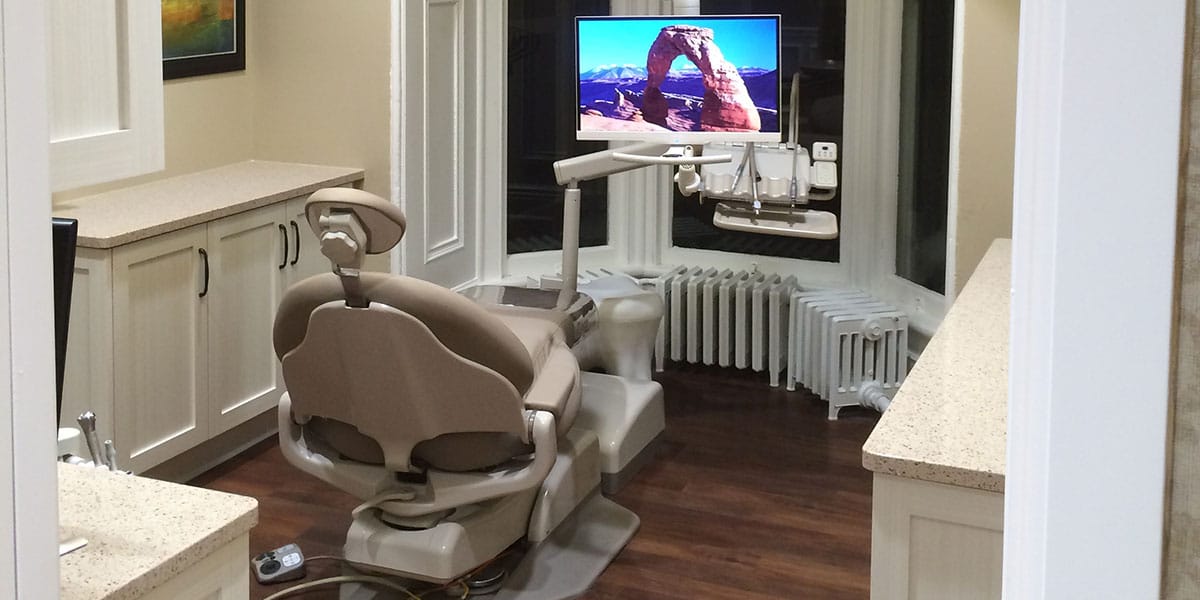 ---
Bisson Dentistry provides restorative dentistry in Guelph, Ontario. Call 519-821-3561 to learn more and schedule an appointment.
Restorative dentistry focuses on repairing or replacing teeth that have been damaged or lost. While the primary goal is to restore oral health and function, many procedures also improve the appearance of your smile.
All of our restorative treatments are performed using a biomimetic approach. Biomimetic dentistry aims to repair teeth in a way that mimics their natural biomechanics and aesthetic form by creating natural-looking restorations. A biomimetic approach involves removing only the damaged portion of a tooth and bonding the final restoration to the healthy tooth structure that remains.
Our restorative procedures include:
---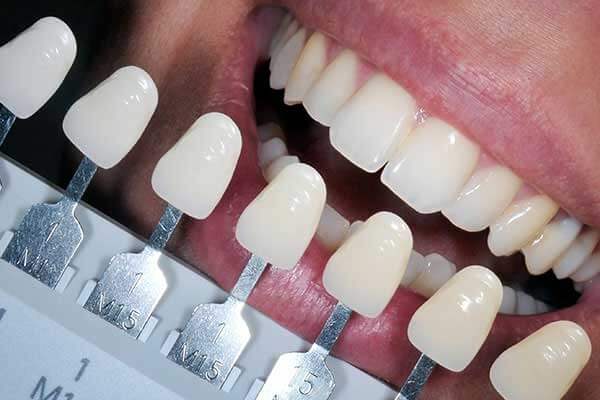 ---
Tooth decay is one of the most common reasons to visit the dentist, outside of regular oral exams and dental cleanings. We treat cavities by removing areas of decay and restoring the tooth's structure with an aesthetic composite material that matches the rest of your tooth for a seamless appearance.
---
---
When damage or decay is too extensive to correct with a composite filling but not enough to merit a crown, we turn to inlays and onlays. Also known as partial crowns, these restorations are made with either porcelain or gold alloy and restore a tooth's function by replacing the damaged structure.
---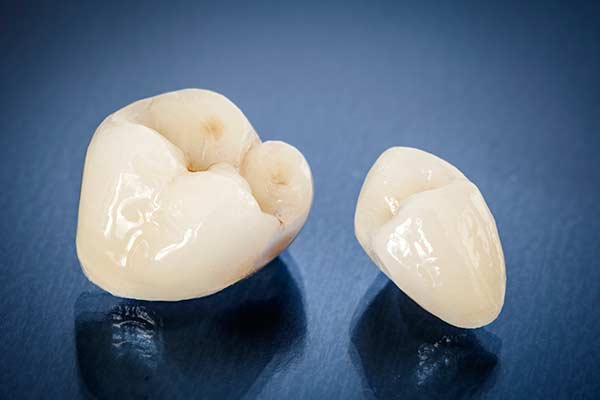 ---
Crowns are dental restorations that completely cover the outside of a compromised tooth. A dental crown is most commonly needed as a result of decay, but it may also be recommended if a tooth is cracked, worn down, or fractured. We offer both traditional dental crowns as well as same-day restorations made with CAD/CAM technology.
---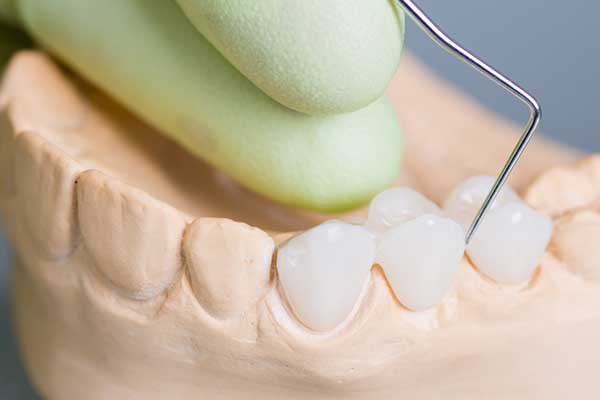 ---
Dental bridges are restorations that use one or two abutments, or supports, to secure one or more prosthetic teeth in place. For your convenience, we offer same-day bridges, allowing you to leave our office with your permanent restoration in place.
---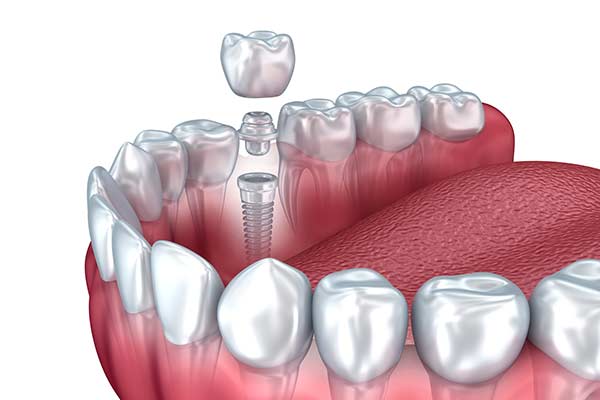 ---
Dental implants are the only solution that replaces both the crown and the root of a lost tooth, preventing and even reversing bone loss in the jaw. There are a number of restoration options when it comes to dental implants, from single-tooth crowns to full dentures.
---
Dentures
---
A denture can be used to replace either all or most teeth in a single upper or lower arch.
A denture may be full or partial, fixed or removable, and traditional or implant-supported. During your consultation, we will help you decide the best option for your needs.
---
Frequently Asked Questions About Restorative Dentistry
---
Are composite fillings safe?
Yes, composite dental fillings are considered the safest option for treating tooth decay.
How long do dental crowns last?
A crown should last about 15 years on average, but its lifespan depends on your oral habits, the tooth's location, the material used, and your dental hygiene.
Are onlays better than crowns?
The answer to this question is dependent on your tooth's condition. An onlay requires less tooth structure to be removed than a crown, preserving more of your natural tooth. That said, if the damage to your tooth is extensive, a crown is the better option.
Do dental bridges look natural?
Yes, dental bridges designed by a skilled dentist and made with aesthetic materials look natural and blend in perfectly with the rest of your smile. No one will know you have a bridge!
Can I get my teeth pulled and dentures in the same day?
This is a solution called immediate dentures. While you may be a candidate for this procedure, it's important to understand that the dentures you get after your extraction are only a temporary restoration; we will still need to wait for your gums and jaw to heal before fitting you for your permanent dentures.
Can you go from dentures to implants?
Yes, many patients decide to get dental implants after years, or even decades, of wearing dentures. You may need bone grafting if you have experienced bone loss, but other than this, there is no reason that having dentures would mean you're not a candidate for dental implants.
---