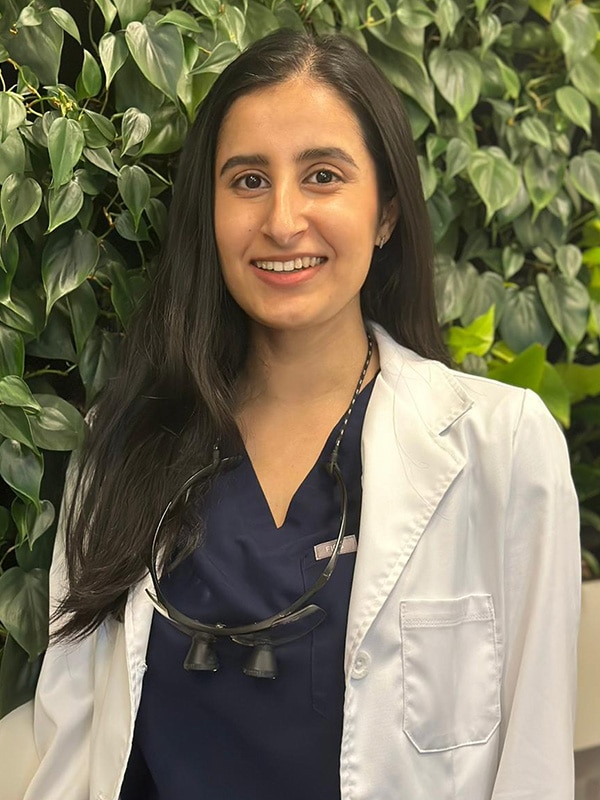 ---
Dr. Taggar is proud and excited to be serving Guelph! Born and raised in Toronto Ontario, Dr. Taggar graduated from Western University's Schulich School of Medicine and Dentistry and now calls Kitchener her home. Her clinical experience lead Dr. Taggar in search of a practice that shared her commitment to creating a valuable patient experience and community service. She was thrilled to connect with the team at Bisson Dentistry who not only share and support her mission but also go above and beyond to serve and become a cornerstone of the Guelph community.
Having treated many patients from diverse backgrounds, ages, and medical complexities, her approach to quality care always centered on making her patients feel heard and supported. Dr Taggar's treatment philosophy parallels that of Bisson Dentistry in that patients will be empowered to make informed decisions regarding their health. Dr. Taggar is dedicated to walking beside you as a supportive presence along your oral health journey whilst providing you with compassionate care alongside the fantastic team at Bisson Dental.
On her spare time, Dr. Taggar enjoys raising her mischievous and playful golden doodle, Leo, camping and hiking in the wilderness of Ontario, going on spontaneous road trips and foodie adventures with friends and family, putting her green thumb to use in the garden, and learning the acoustic guitar!
---