Teeth Whitening in Guelph
---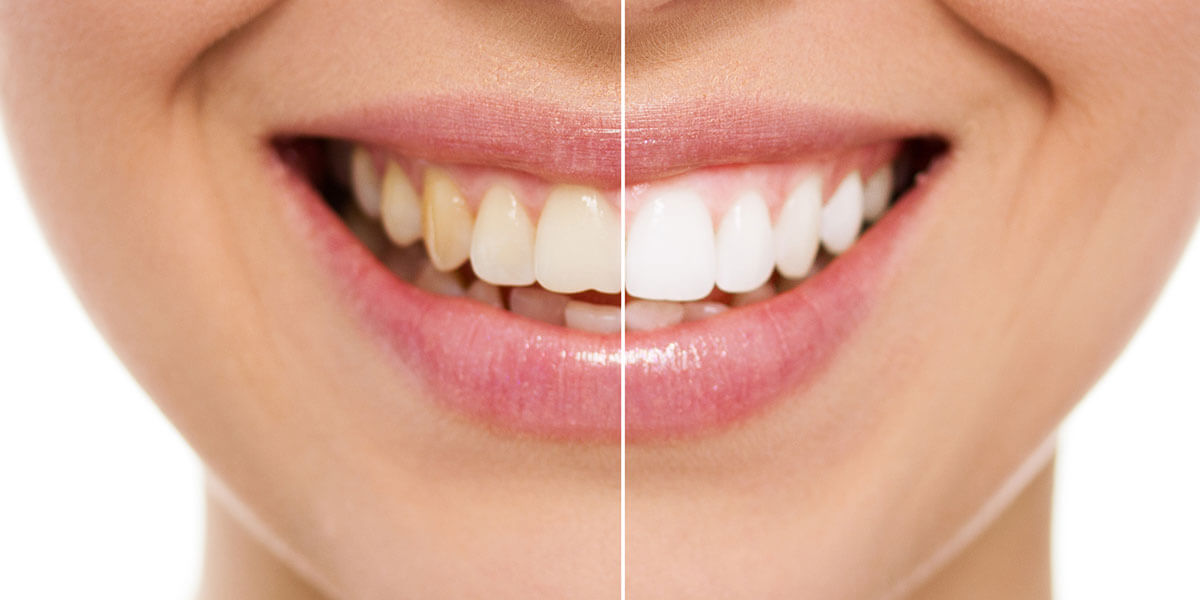 ---
Bisson Dentistry provides teeth whitening in Guelph, Ontario. Call 519-821-3561 to learn more and schedule an appointment.
Teeth whitening is one of the most commonly requested cosmetic dental procedures, and it's easy to see why—most people deal with stained, discoloured, or yellowing teeth at some point in their lives. Because stains can be caused by everything from coffee to common medications, they're difficult to avoid, but luckily they're also easy to treat.
We offer both in-office and take-home whitening treatments to give your smile a refresh. During your consultation, we can help you decide which option is best for your needs.
---
ZOOM! Teeth Whitening
---
Choose ZOOM! in-office teeth whitening for the most dramatic results in the shortest amount of time. After only one treatment, you'll achieve a noticeably brighter smile. If you have an upcoming event and you want to whiten your teeth fast or if you have deep stains from tobacco use or heavy coffee drinking, ZOOM! in-office whitening is ideal. 
The process of in-office whitening is simple. We apply a professional-grade whitening solution directly to your teeth, then use a specialized light to activate the gel and enhance its results. If you wish to brighten your smile even more, you can pair in-office whitening with a take-home whitening kit.
---
Custom-Fitted Whitening Trays
---
Our at-home bleaching treatments use custom-made whitening trays that fit flush against your teeth, making them more comfortable and effective than one-size-fits-all options. While these treatments provide more gradual results than in-office whitening, they allow you to whiten your teeth from the comfort of home, on your own time.
---
Frequently Asked Questions About Teeth Whitening
---
How can I make my teeth white fast?
Choose an in-office whitening treatment if you want the most dramatic results in the shortest amount of time. After a single visit to our office, your teeth can be up to 8–10 shades lighter.
What are the side effects of teeth whitening?
The most common side effects of teeth whitening are soft tissue irritation and sensitivity. When you have your teeth whitened professionally, we take steps to protect your lips and gums from the bleaching agent. We can also adjust the strength of your treatment if you have a history of tooth sensitivity.
Is professional teeth whitening worth it?
Professional teeth whitening is worth it for many reasons. Not only is it more effective than over-the-counter teeth whitening kits and home remedies like baking soda or charcoal scrubs, it's also safer because it's performed or supervised by your dentist.
How often can you whiten your teeth at home?
We will provide you with instructions for your take-home teeth whitening kit to help you use it safely and effectively, but generally speaking, you can whiten your teeth at home whenever you notice stains and want to touch up your smile.
How long does professional teeth whitening last?
Your teeth whitening can last up to two to three years if you cut down on habits that can cause stains, visit our office every six months for dental cleanings, and practice good oral hygiene habits like brushing for two minutes twice a day.
---