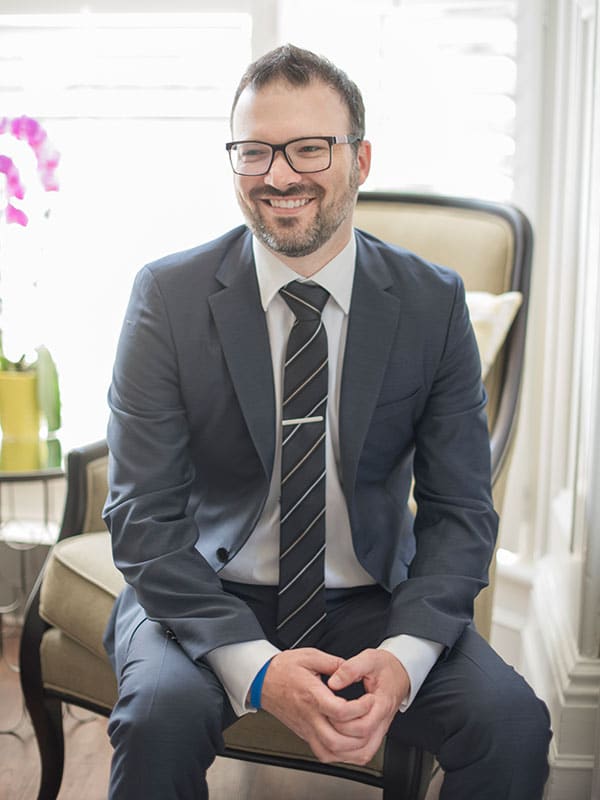 Driving up Woolwich Street, one can't help but notice the beautiful century homes that were built by Guelph's famous architect, John Hall. One of those historic buildings is home to Bisson Dentistry. 199 Woolwich Street has perfectly blended a historic home built in 1867 with all the latest advancements in dental technology. There really isn't another place like it. Making each visit as comfortable and relaxing as possible for you and your family.
Its founder, Dr. Andre Bisson, started with a vision. Create an atmosphere where people loved to come into work. This lead to building an extraordinary team of professionals who provide exceptional care with an emphasis on remarkable patient experience.
But that really isn't enough. One of Bisson Dentistry's main missions is to make an impact on the Guelph community. Being closely connected to numerous community programs, you will likely see the name "Bisson Dentistry" around the city.
After studying Mathematics at Western University, the Timmins, Ontario native completed his Doctor of Dental Medicine at McGill University. Soon after, Dr. Bisson was accepted into the Advanced Education in General Dentistry program at The University of Connecticut. Ever since, Dr. Bisson has dedicated many hours of postgraduate education to learn how to care for patients at the highest ethical and professional level.
A primary principle of Bisson Dentistry is to do what is necessary to achieve long-term maintainable health and comfort as well as the creation and maintenance of a beautiful, natural smile. Dr. Bisson was trained to use the WIDIOM rule, which means, "would I do it on me?" This concept requires careful examination and treatment planning designed to help patients understand every problem so priorities of treatment can be put into proper perspective.
With proper treatment planning, patients can know in advance everything needed to make a good decision about their dental treatment. Available options and associated costs are always provided so that informed choices are made and treatment can be comfortably and safely completed.
In addition to Family Dentistry, Orthodontics and Cosmetic dentistry, Dr. Bisson is trained in the analysis of bite problems and related disorders of the TMJ's (jaw joints). The goal is always a completely comfortable bite in harmony with the muscles and joints.
Despite Andre's numerous academic and professional achievements, he remains a highly grounded individual who immediately eases any anxiety you may have about "the dentist". Married and a father of three, Dr. Bisson quickly makes his patients, no matter what their age, feel at ease and certain that they are in trusted hands. He is very quick to gain the confidence of his patients, even those who have had a previous dental experience which may have left them hesitant about seeking the care and treatment they need and deserve.