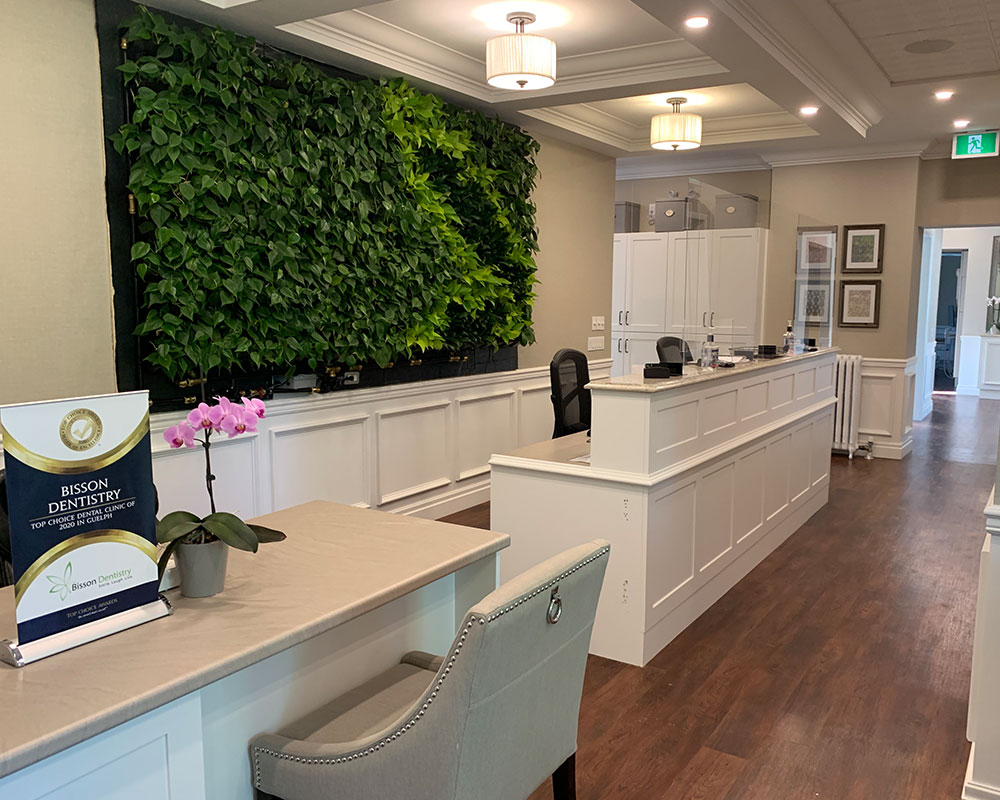 ---
We get it. Not everyone enjoys visiting the dentist. That's why we strive to ensure our patients are as comfortable as possible as soon as they step foot in our doors.
You'll feel as though you've walked into a spa, with modern white desks, furniture, and TVs to entertain you while you wait for your appointment to start. Our friendly staff will also greet you with a smile and truly take the time to get to know each and every one of you.
From our administration team to dental hygienists and doctors, all patients will feel the level of compassion we carry for them and our dedication to their beautiful smiles the moment they step in the front doors.
When you come in for your initial visit please be sure to bring your dental insurance card and arrive early to fill out your initial paperwork if you have not already done so. Please bring a list of any medications you are taking. If you need antibiotics prior to dental work, please take them as prescribed. If you are not sure if you need antibiotics, please contact your doctor prior to your visit.
Your first visit begins with a comprehensive oral evaluation. Our team will develop a treatment plan to help you achieve and maintain a healthy smile. Please feel free to ask any questions you may have about treatment options during your visit.
Please inquire about our complimentary spa service with an esthetician while at your dental appointment!
From family dentistry, dental implants, root canals, wisdom teeth removal, teeth whitening and more, we're here to help you no matter your specific needs or stage of life.
---