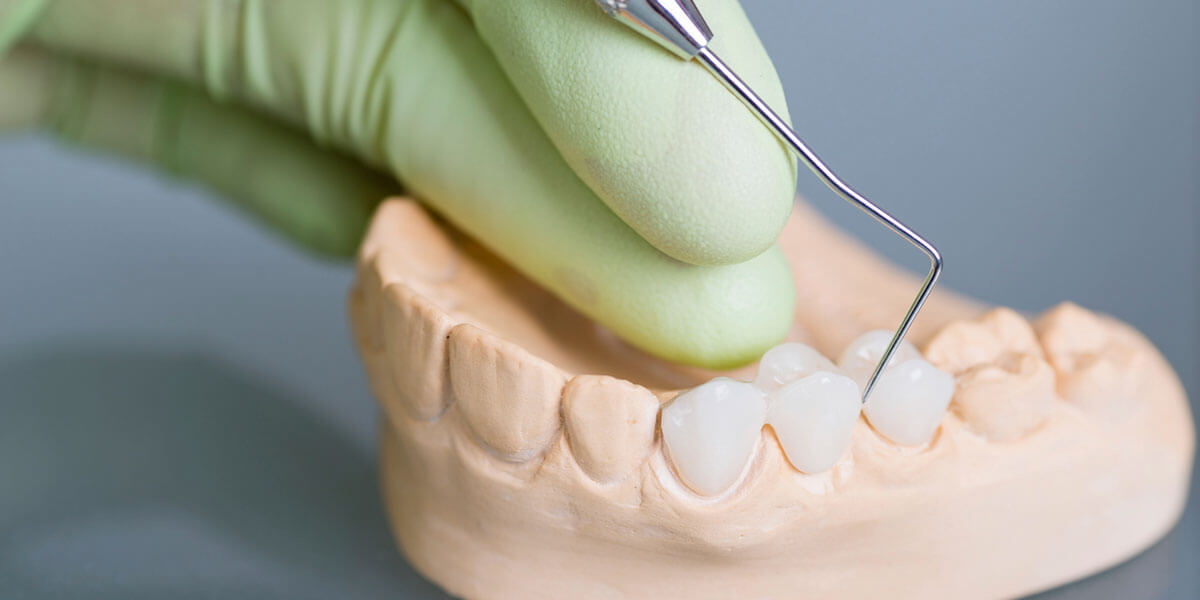 ---
Bisson Dentistry provides dental bridges in Guelph, Ontario. Call 519-821-3561 to learn more and schedule an appointment.
When a single tooth or several adjacent teeth are missing, they can be replaced with a dental bridge. Bridges provide an aesthetic solution for restoring teeth, while also improving the function of your bite. At Bisson Dentistry, we're pleased to offer our patients same-day bridges, eliminating the need for multiple appointments and cumbersome temporary restorations.
---
Types of Dental Bridges
---
Bridges come in a number of forms, but they all rely on one or two supports (abutments) to hold in place one or more prosthetic teeth (pontics). Options for dental bridges include:
Traditional Dental Bridge

– The traditional dental bridge is the most common variety. Crowns are placed on the two healthy teeth on either side of the gap; these crowns are then used to support a bridge, restoring your smile and bite.

Cantilever Bridge

– Cantilever bridges are similar to traditional bridges, but they only require one adjacent tooth as an abutment, rather than two. Because cantilever bridges put more stress on the supporting tooth, they are generally used when there are no other options available.

Implant-Supported Bridge

– Because they prevent jawbone loss and do not require the support of healthy teeth, implant-supported bridges are becoming increasingly popular. The two outermost missing teeth are replaced with dental implants, which hold the bridge in place.

Maryland Bridge

– A Maryland bridge involves a metal or ceramic support structure that is bonded to the abutment teeth. While this method does not compromise healthy teeth to the same extent as a traditional or cantilever bridge, it isn't as stable and usually will not last as long.
---
Frequently Asked Questions About Dental Bridges
---
Is a bridge better than an implant?
Every patient is unique and has their own needs and preferences, but in most cases, dental implants are preferable because they prevent bone loss in the jaw.
Can you get a bridge for just one tooth?
Yes, bridges can be used to replace a single tooth. Implant-supported bridges are an exception, though; if you only need to replace one tooth, a single-tooth dental implant will be used, not a bridge.
Does a dental bridge look natural?
Yes, when a skilled dentist designs your bridge using aesthetic materials, you can be assured of a natural appearance. We use advanced technology to ensure that your bridge fits in with the rest of your smile perfectly.
What is the alternative to a bridge?
Alternatives to bridges include dental implants and, in some cases, a partial denture. You may also choose not to replace your tooth at all, but we strongly advise against this, as it can compromise your oral health.
Can a dental bridge be done in one day?
Yes, we provide same-day dental bridges at our practice.
---
---