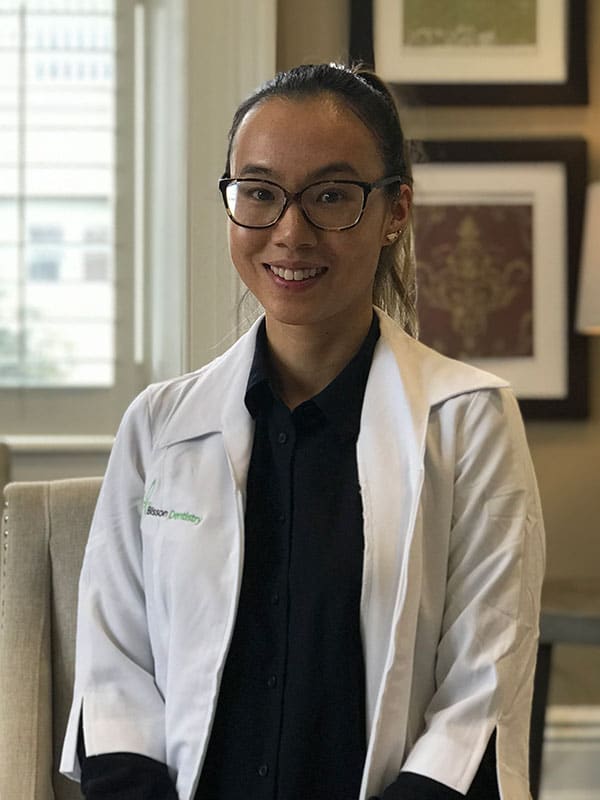 ---
Dr. Jody Chiu recently moved back to Canada after working the last few years in Durham North Carolina. She is a Toronto native but has made Kitchener her new home, moving back to the KW area where she once graduated from the University of Waterloo with a BSc in Kinesiology. She is also a graduate of McGill University where she completed her dental training, after which she pursued a hospital-based residency at Mount Sinai Hospital with the University of Toronto.
During this period, she had the opportunity to work closely with medically compromised and developmentally delayed patients that fostered a sense of compassion and sensitivity that has carried over in her care of patients in the private practice. In addition, her experience working in a hospital environment has been invaluable in general dentistry as she is comfortable working with patients from all sorts of complex medical backgrounds.
Since graduating, she has worked as a locum dentist for the underserved First Nations communities in Northern Ontario as well as a volunteer dentist for a mission trip to Nicaragua. She is proficient in a wide spectrum of general dentistry but has a special interest in crowns and bridges, implants, and aesthetic dentistry. Dr. Chiu aims to provide meticulous work combined with compassion and care for the best patient experience possible.
---